A handful of good chinese prototype makers photos I found:
Pataphysical Art Makers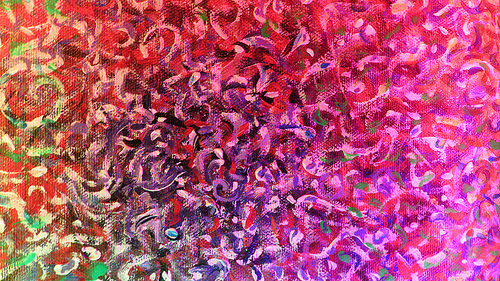 Image by fabola
A productive afternoon making art together at Pataphysical Studios.
Medical doctors Canard and Rindbrain completed an illuminated painting that is constantly altering, as the light box about it cycles by way of the colors of the rainbow. This creates an ethereal expertise, as the brush strokes quietly shimmer and transform, to the sound of Brian Eno's Music for Airports (see video: vimeo.com/151282015 ). Nicely completed, doctors!
Our guests this week had been Michael Easton and his son Kyan, who seemed to appreciate themselves. A pal of Dr. Figurine's, Michael is fairly an achieved artist, inventor and engineer and showed us some of his cool creations, such as magical mushroom lights inspired by this video: www.youtube.com/watch?v=D5LjGFkpApw
Medical professional Fabio showed a Chinese New Year wonderbox prototype he is building for his upcoming maker workshops (bit.ly/wonderbox-overview ). Doctors Genuinely and Igor worked on bringing sound to more wonderboxes. Dr. Rindbrain showed his new Universe cards about Mamie. Dr. Figurine worked on a Neopixel badge for her lab coat. Physician Zboon showed some of his new pataphysical talismans. A fine time was had by all.
View much more 'Pataphysical images: www.flickr.com/images/fabola/albums/72157623637793277
Watch 'Pataphysical videos: vimeo.com/album/3051039
Discover more about Pataphysical Studios: pataphysics.us/
Maker Art: Preparing our initial classes


Image by fabola
To prepare for the new maker art courses we will be teaching this semester, Geo Monley invited us to his fabulous maker space at Tam Higher on Martin Luther King Day. Our art maker group included Jean, Natalina, Cynthia, Howard and Mark, my art maker buddies from 'Pataphysical Studios.
It was a genuinely entertaining and productive session, and we got a lot accomplished together. We assembled more than 40 cardboard boxes, which students will use to construct a Chinese New Year Wonderbox. We fabricated tiny animal figures with a laser cutter. We designed our first prototypes with these cut-out wood figures, to explore diverse techniques to make the animals move with hobby motors. Final but not least, we helped organize the maker space, sort parts and tools.
A lot more importantly, this was a fantastic way to grow neighborhood about what could turn out to be our very first public maker space in Mill Valley, if all goes effectively with our 1st maker courses. Geo and I program to teach an following-hours maker course for middle-school youngsters this spring: students will create a city of the future collectively, making their personal buildings with wonderboxes. We're off to a fantastic start off currently. Thank you, everyone!
Discover a lot more about the Wonderbox system: bit.ly/wonderbox-overview
Find out a lot more about my very first art maker course at the Lycée Français in Sausalito, where we are now making Chinese New Year wonderboxes: bit.ly/maker-art-sausalito-2016
Discover a lot more about our upcoming maker course at Tam High in Mill Valley, where we will create the City of the Future in April and Could 2016: bit.ly/maker-course-tam-higher-spring-2016
Find out more about Tam High technical courses&lta href=&quothttp://www.marinlearn.com/index.cfm?approach=ClassListing.ClassListingDisplay&ampint_category_id=1&ampint_sub_category_id=28
View much more maker art photos in this Flickr album: www.flickr.com/pictures/fabola/albums/72157663074065150
View much more Tam Higher pictures in this Flickr album: www.flickr.com/images/fabola/albums/72157660433218276